Hard to decide which way to look. the Ibitipoca State Park brings together a variety of impressive caves, canyons, waterfalls and ponds by cutting an immense plateau with an altitude of vegetation, where only the wind and birds produce the few noises in the area. Is a place to walk calmly, stopping to look around frequently, taking advantage of the fact that the bushes are low and leaving the vision to navigate by distance.
Ibitipoca is a strange name to our ears, controversial, and almost certainly. is administered by the Instituto Estadual de Florestas and lies in the southeast of Minas Gerais, about 90 km from Juiz de Fora. They say the sunset from there has the largest variety of reds and blues throughout the region, especially in colder days, when almost no graduate fog in the sky.
It is a paradise for bird watchers, as it has more than 200 species of birds, being 17 endemic and that, by the small number of large trees, make their nests in sandstone caves throughout the region or close to waterfalls.
The Maned wolves are residents seen frequently in the camping area next to the headquarters of the Park, always looking for food scraps. How are relatively docile animals, quickly get used to human presence and are venturing closer, scouring pots and bags left outside, a much easier way to obtain food than hunting rodents and small animals, their usual diet. The park guards are quite emphatic in their requests to avoid feeding them or leave food unprotected, as this will end by leaving them dependent on humans and especially vulnerable to those less scrupulous. Nature is wise to keep skittish animals.
A curious fact is the colour of waters of the Park, with a gold tone produced by tiny algae that cling to the bedrock. She, however, is fresh and odorless, being always a contrasting vision in a land where sandstone rocks and little vegetation. Flows all year from underground sheets that accumulate water caudalosa of rainy season (summer), with obviously less intense in dry months.
The whole area of the park lies above 1000 meters of altitude, 1784 meters at the highest point (known as "spine"). This leaves the water with temperature less than would appreciate the more sensitive to the cold, but nothing a preheating walking won't fix. Some points that cannot be visited within the Park: water circuit (Prainha, stone bridge, waterfall of the apes), the Window Falls from the sky, cachoeirinha, Dry lagoon and the peak of the top. The Gruta das Bromélias, one of the beautiful parts of the Park and much visited, is currently closed for restoration, as it offers risk to visitors. There are at least two trails that surround the Park. a three-day visit and a lot of willingness to walk is more than enough to meet the entire area.
The structure of the Park is quite good: it has information, maps of the scripts, information of the flora and fauna of the region and have a small Auditorium to view a video on the site. Later, in the camping area, there are clean bathrooms (as usual, without toilet paper), good electric showers and places for washing dishes and clothes. In addition, there is a cafeteria in the Park, which has basic items and offers an honest dish made. Currently the Park also has a self-service restaurant, next to the camping area.
The Park has camping area, but does not make reservations. The occupation is made by order of arrival and the occupancy limit is 10 tents Monday to Friday (30 people) and 15 tents on Saturdays, Sundays and holidays (45 people). The rate is $ 20 per person. In Conceição de Ibitipoca, about a kilometer from the entrance to the Park, you can find several camping options and many hostels, for all tastes and pockets. Places to eat also abound in the city.
On account of the excess of visitors in recent years, the park began to limit the number of people a day to lessen the environmental impact. Therefore, during periods of high season, it is essential to arrive early so you don't run the risk of being refused entrance to the Park. The ticket costs $ 5 during the week and $ 10 on weekends and holidays, per person. In high season, the ticket can be purchased not only at the entrance of the Park, but also in the city. Currently, the number of visitors is limited to 300 people, from Monday to Friday, and 800 a day on Saturdays, Sundays and holidays. Park staff always recommend the accompaniment of a driver for the tracks, but is not mandatory.
How To Get There
For who travels by bus information: ibitipoca receives only two buses a day, departing from Lima Duarte, 26 km of dirt road and with steep hills, the 7:00 and 15:00 (subject to confirmation). And how do you get to Lima Duarte? The most common are bus from Juiz de Fora.
For those who go by car, it is essential to know that Ibitipoca has no gas station, the nearest one is 26 km, in Lima Duarte. and also has no bank. From São Paulo, just follow through BR-381 until the clover Campana headed Caxambu and Juiz de Fora. Welcome to Lima Duarte via BR-267 and from there to Conceição do Ibitipoca. Total distance: approx. 410 km.
From Rio de Janeiro, take the BR-040 towards Juiz de Fora. After the entry of Juiz de Fora, between the BR-267 to Lima Duarte and from there to Ibitipoca. Total distance: approx. 350 km and for Belo Horizonte, take the BR-040 in the direction of Juiz de Fora. A little before of Juiz de Fora, between the BR-267 to Lima Duarte and from there to Ibitipoca. Total distance: approx. 330 km.
Ibitipoca with Trails & Directions
For those who will visit the Park and walk through their tracks, it pays to be always with clothes and a high absorbing towel, in addition to sunscreen, hat and sunglasses are fundamental items in your bag which, incidentally, doesn't have to be too large, since the walks will always be a day.
Speaking of backpack, a good alternative is the Crampon 32, which is not too large and has good space for placing equipment for a day of walking. Features padded back and vented, pocket on the lid, which comes with a single closure, facilitating the access to the inside of the bag, and telados pockets and elastic sides for wet or equipment that you need quick access. Also has internal compartment specific to the Canteen Hidrat with output to hydration hose.
For those who like to walk with a few things, the Acqua Kit is an excellent choice. Very light, with support for two Bottles Dromedar and padding on the parts in contact with the body, this Fanny Pack has inside pocket for documents, external elastic coat or wet equipment, reflective tape and barrigueira in the screen to improve ventilation.
Another good suggestion of accessory is a Super absorbent Towel Coghlans, which absorbs 10 times its weight in water, that is, is at least three times more efficient than an ordinary cotton towel. to twist it, you can remove up to 90% of the water absorbed, leaving it ready for use.
For those who are going camping, a good option is the tent I Bivak Aluminum. It accommodates a people comfortably, with your personal baggage, and has only 1.7 kg. For two people the best alternative is Quota 2tent, which weighs 3.3 kg. Igloo shape, its new model has two entries and frames marked with color system to facilitate mounting.
In times of cold, the Mantafleece Bag is at the same time a blanket, a poncho and a sleeping bag. Polar-type fabric, identical to the one used in our coats he Thermotex gather good protection against the cold (to +10° c) with small volume. Can also be used as a blanket or pad, simply open your zipper completely.
Can also be used as inner lining of your sleeping bag on days of extreme cold.
Gallery
Ibitipoca State Park
Source: en.wikipedia.org
Ibitipoca State Park, a photo from Minas Gerais, Southeast …
Source: www.trekearth.com
All About Ibitipoca State Park!
Source: casalsoviagem.com
Best of Brazil – readers' tips | Travel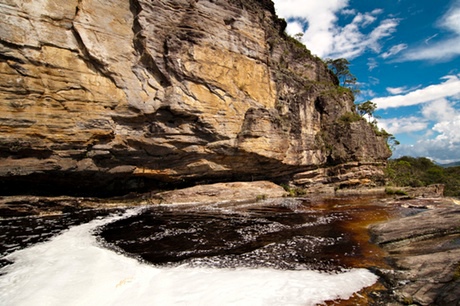 Source: www.theguardian.com
Iibitipoca State Park, a photo from Minas Gerais …
Source: www.trekearth.com
Parque Estadual de Ibitipoca – Ibitipoca State Park
Source: www.youtube.com
Ibitipoca State Park
Source: en.wikipedia.org
Ibitipoca State Park
Source: en.wikipedia.org
Panoramio
Source: www.panoramio.com
All About Ibitipoca State Park!
Source: casalsoviagem.com
Ibitipoca State Park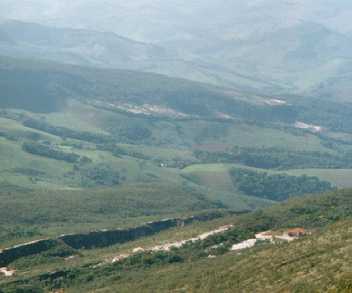 Source: carassonet.org
GotSaga+ibitipoca-state-park-brazil-easter-weekend-jeep …
Source: www.gotsaga.com
Waters of Salto River, a photo from Minas Gerais …
Source: www.trekearth.com
Little Beach in Ibitipoca, a photo from Minas Gerais …
Source: www.trekearth.com
Black Lake in Ibitipoca, a photo from Minas Gerais …
Source: www.trekearth.com
Ibitipoca State Park, a photo from Minas Gerais, Southeast …
Source: www.trekearth.com
Parque Estadual do Ibitipoca, Minas Gerais, Brazil …
Source: www.trover.com
Trails in Ibitipoca, a photo from Minas Gerais, Southeast …
Source: www.trekearth.com
Dry riverbed, a photo from Brazil,Minas Gerais,Ibitipoca …
Source: www.photofolia.net
Ibitipoca State Park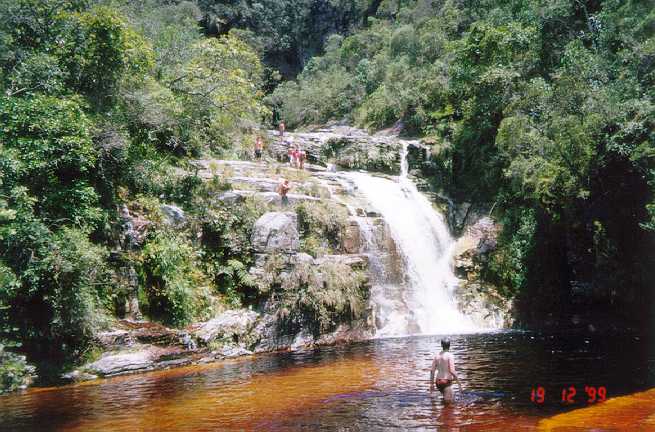 Source: carassonet.org